Dusty West is a recurring character in the series. He is not named in the series, but his name is used in merchandise.
Personality
Coming soon!
Appearances
Merchandise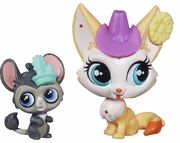 In December 2014, a toy of Dusty was announced to be available in mid-2015. With the ID #3811, he is bundled with the fox Roxy Reddington (#3810) in the "Pet Pawsabilities" line in the "Fun Lovin' Friends" group.
On Hasbro's website, he is identified as a mouse,[1] despite Sunil addressing him as a chinchilla in Super Sunil.
Gallery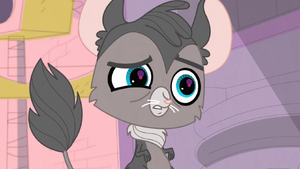 References