Go Figure! is the sixteenth episode of the fourth season of Littlest Pet Shop and the ninety-fourth episode overall.
Overview
Matters are complicated when Sunil and Vinnie get lost at a sci-fi convention. Meanwhile, Minka tries to go Zen, with help from a new day camper.
Summary
When do you think you'll be done, Earl?-[src]


This page/section is under construction.
Once it's finished, this tag may be removed.
Coming soon!
Cast
Trivia
Errors
Coming soon!
Quotes
Main article: Go Figure!/Transcript
"Whittany, look! There's that captain, whatever-his-name-is action dolly thingy!"
Gallery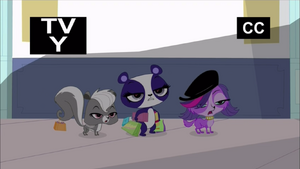 References