"Blythe said we cannot be seen at that party. That is not the same as we cannot go to the party."
If the Shoe Fits is the eleventh episode of the third season of Littlest Pet Shop and the sixty-third episode overall.
Overview
Blythe is accidentally invited to the Biskits' birthday party and the pets decide to show up, too.
Summary
When do you think you'll be done, Earl?-[src]


This page/section is under construction.
Once it's finished, this tag may be removed.
Coming soon!
Cast
Trivia
Errors
Continuity
Quotes
Main article: If the Shoe Fits/Transcript
Coming soon!
Gallery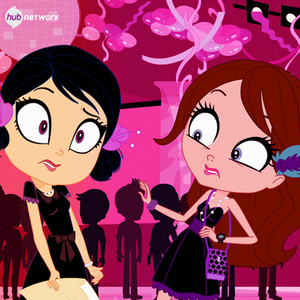 References