Olive Shellstein is a tortoise who first appeared in Helicopter Dad.
The pet of Ken Kankatka, she remained inside her shell during her time in Littlest Pet Shop. Minka tried her best to get her to come out, but eventually gave up. It was then Olive finally came out of her shell, stating she was just starting to like Minka. Later, she and Minka were seen playing together, with Minka riding on her back.
Development
According to writer Evan Gore, she is named "Olive, from a now-dead cat; Shellstein because its[sic] funny to make animals Jewish."[1]
Merchandise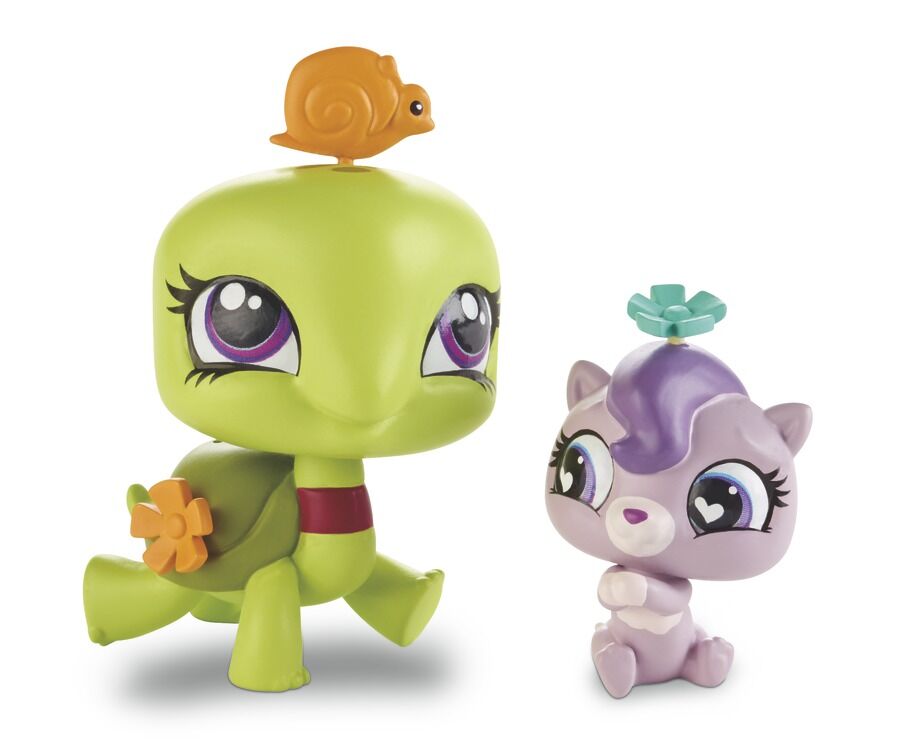 In early 2014, a toy with Olive's appearance was revealed, part of the Franchise Re-Invention. It is part of the Pet Pawsabilities line, with the name Ozzie Shellstein.

In March 2014, an Olive Shellstein toy from before the Franchise Re-Invention was posted on Hasbro's website, with the ID #3579.[2]
Appearances
Gallery
References