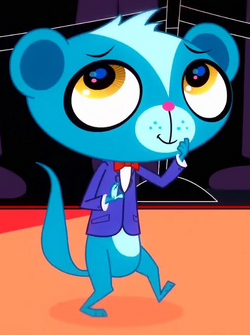 TheBlueSunil
Name: Chris
Gender: Male
Age: 20
Birthdate: July 17, 1995
Religious Views: Christian
About Me
Hello everone my name is Chris! First of all, thanks for stopping by my page. Some things about me, I am a Brony(MLP is awesome), a Furry(Haters gonna hate :P), a Whovian(Geronimo!), a Petshopper(Means I like Littlest Pet Shop), and an Otaku(Means I love anime!).As you can see by my username, Sunil is my fave LPS character. I don't know why, but he just seemed to stick out more since I first started watching the show earlier this year. Anyways, I really love this show! I just love all the character dynamics, and everything is cool. Plus, all the pets are so adorable!! Anyways, that's all about me, feel free to message me if you want to. And thanks for stopping by my page!
My Contributions
Pages I've Created
Community content is available under
CC-BY-SA
unless otherwise noted.