Vlad is a vampire bat who only appeared in Littlest Pet Shop of Horrors.
Profile
Vlad appears in Russell's story. Mrs. Twombly shows him to everyone and all the girls (even Blythe) fall in love with him. He starts dramatically telling his story to the girls about searching for true love. He ends up charming the girls.
Personality
Vlad is quite charming and dramatic, considering himself an attractive figure for ladies. He also hates sunlight.
Quotes
Coming soon!
Trivia
Coming soon!
Gallery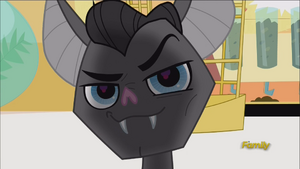 References